In recent years, it has become more common to tear down an old house and build a new one in its place. This is especially true in densely populated cities where land is limited and expensive.
If you are considering knocking down and rebuilding, you should ensure you have closely considered all the pros and cons, as it can have a big effect on your investment. This article will give you a detailed look at this method before you decide to buy.
Pros of Knock Down and Rebuild
Customisation
Demolition of an existing property and construction of a new one gives you the opportunity to design a personalised home that caters to your every requirement and desire. With full authority over the arrangement, style, and amenities of your new home, you can craft a space that perfectly aligns with your lifestyle.
Additionally, knocking down and rebuilding can be a more cost-effective option than renovating an existing property, as it eliminates the need for expensive repairs and upgrades that may arise during the renovation process.
In saying this, it is important to consider the environmental impact of demolishing an existing structure and the potential challenges of obtaining the necessary permits and approvals for new construction.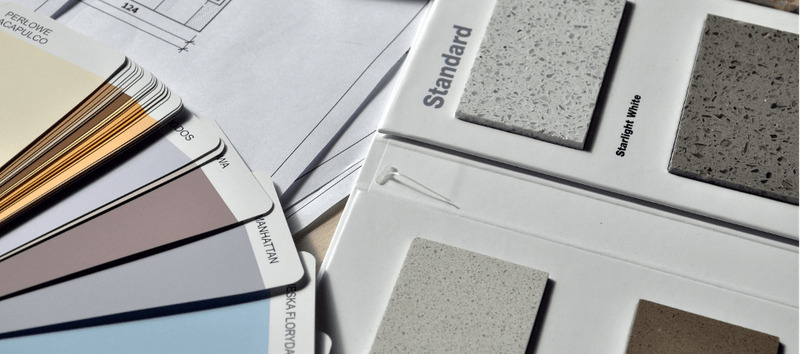 Modern Amenities
One of the biggest advantages of knocking down an old house and building a new one is that you can enjoy modern amenities and conveniences. Modern electrical and plumbing systems, high-tech appliances and proper insulation can all be found in a new home. These advanced features will enhance the comfort, safety, and overall living experience in your home.
In addition, modern homes are designed with a focus on sustainability and eco-friendliness, which can help reduce your carbon footprint and lower your energy bills. This makes building a new home not only a practical choice but also an environmentally responsible one.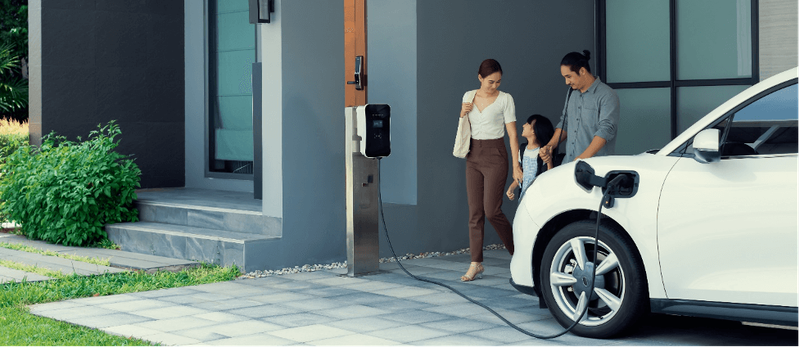 Increased Property Value
People who are looking to buy a home will likely think it is more valuable if it has been recently built, which can make your property sell for a higher price. Building new also allows you to add modern features. This makes sure that your home is both useful and nice to look at, adding to its overall value and making it stand out further to buyers.
The Cons of Knock Down and Rebuild
Cost
One of the biggest drawbacks of knocking down and rebuilding is the cost. Building a new house is likely to cost more than renovating an existing one due to the high expenses of demolition, site preparation, and construction. If you opt for a custom home, you will likely incur additional expenses for features and upgrades, driving up the cost of the project even more.
In addition, rebuild projects can also take longer to complete than renovations, which means you may need to find temporary accommodation for an extended period of time. It's important to factor these potential financial and logistical implications into your plan and budget.
Time Consuming
Demolishing an old building and building a new one can take anywhere from a few months to over a year, depending on material and trade availability. This can pose a challenge if you are eager to quickly move into your new home.
It's also worth noting that knock down and rebuild projects require a significant amount of planning and coordination (more than you might realise initially), which can add to the overall stress of the project. It's important to consult and work with experienced professionals who can help you navigate the process.

Zoning and Permit Requirements
Before knocking down an existing property and rebuilding a new one, you must first ensure that the property is zoned for the type of building you have in mind. You must also obtain the necessary permits and approvals from the local authorities.
This process can be complex and time-consuming and may result in delays or additional costs. It is recommended to consult with a local architect or builder who has experience with the zoning and permit requirements in your area. They can help you navigate the process and ensure that all necessary approvals are obtained before construction begins. Additionally, it's important to have a clear understanding of any potential restrictions or limitations that may impact your project, such as setback requirements or height restrictions.

Conclusion
In conclusion, knocking down and rebuilding is a viable option for people who want to replace old or broken-down parts of a house with newer ones. It offers the advantage of customisation, modern amenities, and increased property value. However, there are also drawbacks to this method, including cost, the time-consuming nature of the process, and the need to navigate zoning and permit requirements.
Before deciding to buy, it is important to carefully consider the pros and cons and seek professional help to ensure the best value for your investment. Consulting with an experienced architect or builder can help you navigate the process and ensure that everything runs smoothly.
If you are thinking of buying (whether to knock down and build, or not), we have the local knowledge and expertise to help you navigate the market. Get in touch with us today to find your ideal property today.
Disclaimer: The information provided is for guidance only and does not replace independent business, legal and financial advice which we strongly recommend. Whilst the information is considered true and correct at the date of publication, changes in circumstances after the time of publication may impact the accuracy of the information provided. PRD will not accept responsibility or liability for any reliance on the blog information, including but not limited to, the accuracy, currency or completeness of any information or links.