PRD Wagga's Mark Kennedy is set to retire at age 69, having served 50 years in the industry.
It's a reflective time for Wagga's longest-serving real estate agent because, as he says, "a lot can happen in half a century, to say the least".
"It's an industry that has plenty of ups and downs and you never really know quite what to expect," he says.
"When I first started, it was very much a face-to-face business. In the 70s, 80s and 90s, you'd put a customer in the car at about nine in the morning and spend pretty much the entire day showing them properties.
"Your car was basically your office, you formed relationships and maintained those relationships with clients for years to come."
Then came the transformative rise of the internet.
"Technology changed the industry from what I knew in a big way," he says.
"In the early days I'd take a black and white picture of a house, print it out and put it in the window.
"Now I walk in and see drones all over the desks. To be honest, I've had a bit of a culture shock!"
It's been a steep learning curve for the real estate lifer, but the business is in his blood.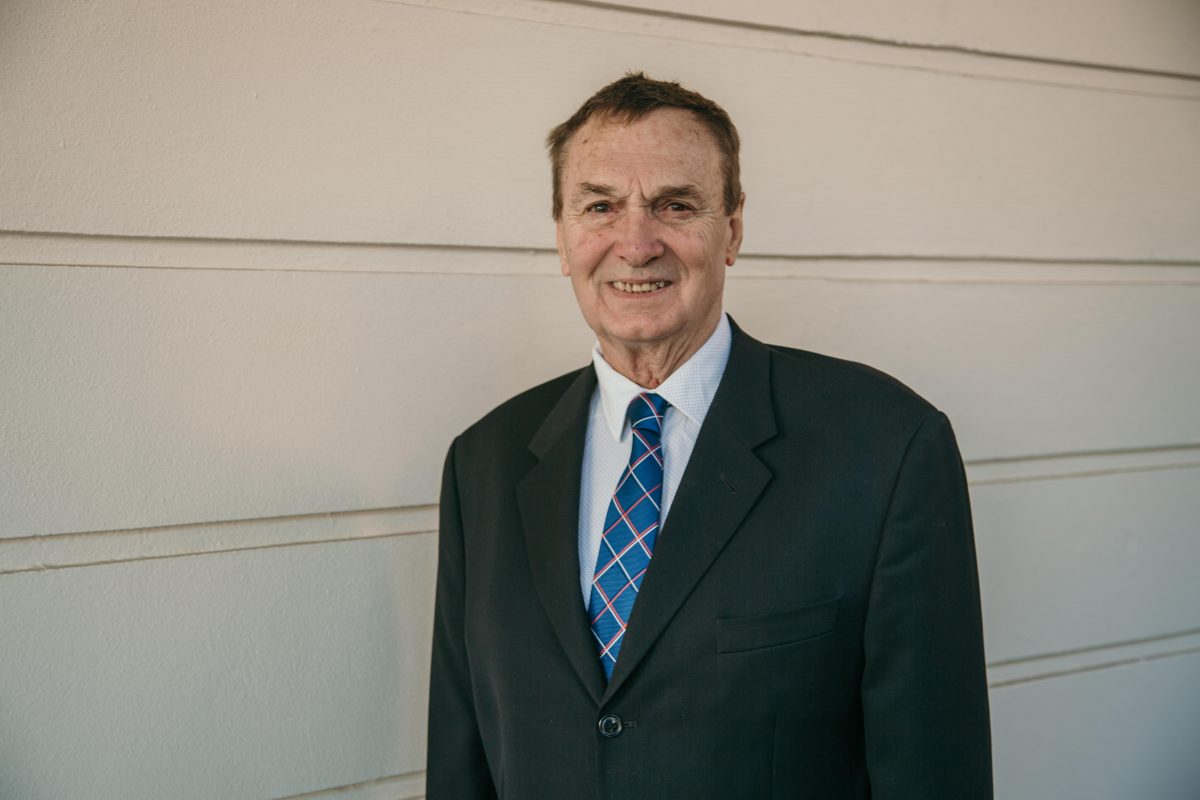 His late father Brian Kennedy was one of the main developers in Wagga in his day, responsible for large parts of suburbs such as Glenfield Park and Lloyd.
"I was probably the agent that sold a big chunk of those suburbs on their release," Mark says.
Brian's first developments were in Kooringal, where Kennedy Avenue is. They then moved west where he opened the first parts of Tolland. Mark Avenue, Anne Street, Karen Street and Bruce Street were named after his children. He also built the Tolland Hotel and Southcity Shopping Centre.
"He had a lot of influence on my career and involvement with my sales in the early days," Mark says.
"When he passed I moved into the development side of things with Robert Hartwig who was dad's partner."
As Mark lived and breathed real estate over five decades he watched the region grow and helped shape it, and was heavily involved in suburbs such as Glenfield Park, Lloyd and Tolland Heights.
"Realistically when I look over it, there has always been massive growth in Wagga," he says.
"It's always been a healthy, progressive city and it'll stay that way."
He was there when the GFC hit, taking a terrible toll on the industry, and when COVID-19 had the opposite effect to what people predicted.
They say real estate runs in cycles, and Mark has seen enough of them to reach a level of stoicism in the face of today's market outlook and the panic around interest rates.
"I was there in '89 and '90 when interest rates were 18 per cent," he says.
"Ironically at that point in time, I remember real estate sales were very high. I know things are very different now, but my point is the industry is unpredictable. Nobody can say with any certainty what will happen, except that it will always ebb and flow.
"When you've been around long enough to accept that, being surprised is no longer surprising."
Much as he has loved the decades-long journey, Mark has set the official retirement day of 1 March.
"I've been contemplating retirement for about 18 months. You know when it's time," he says.
"I've enjoyed it immensely. I'll miss the camaraderie and the staff.
"I'm grateful for all the industry has given me, and it will be a significant day, but I don't think I'll shed tears."
Frankly, he says, there's no need to get emotional – he might be stepping back from his career, but he plans to remain very much a part of the Wagga community.
He is a director and on various committees at the Murrumbidgee Turf Club and Vice Chairman of the Chevalier College Past Students Association.
His keen sporting interest, particularly in rugby league remains very much intact, and he already has plans to help out more with the Wagga Kangaroos, among other local sporting organisations.
"I don't want to be idle. And Wagga is home. I have lived here my whole life and I don't see myself ever leaving it," he says.
"You'll be seeing me around."
Original media sourced:
https://regionriverina.com.au/waggas-longest-serving-real-estate-agent-ready-to-hang-his-hat/21242/